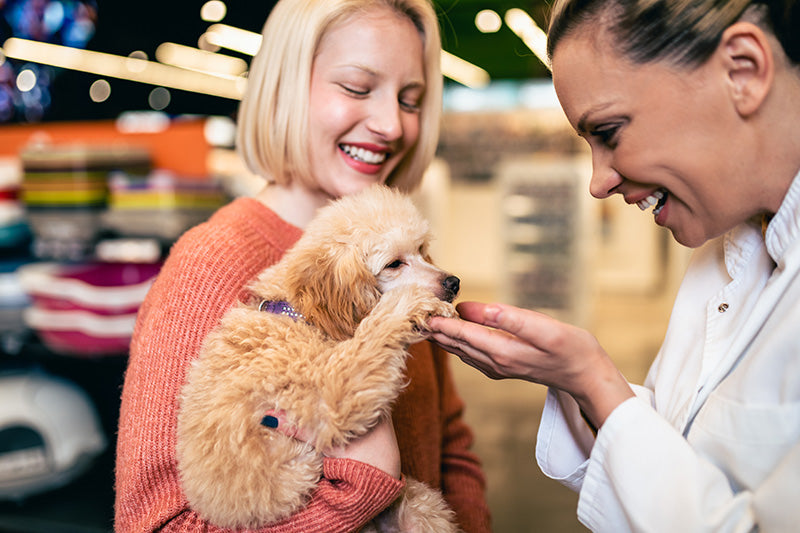 Join Our Select Community of Retailers
Do you love our products and want to sell them at your office, clinic or hospital? Our Wholesale Program is tailor-made for you. Right:Ratio™ medical cannabinoid products for canines and felines are veterinarian designed and crafted from superior ingredients and are third party laboratory tested for purity and potency. Our mission is to empower pet owners with natural solutions, honed over time using scientific data, to create the most effective formulas.
The process to apply for a Right:Ratio™ wholesale account is simple.
Fill out the form below to apply
Please allow 1-3 business days for review
Upon approval, we will contact you to complete the process
Wholesale Accounts – Terms & Conditions
By placing your first order, you accept and agree to abide by the following Terms & Conditions to become a Wholesale Account ("Account").

1. Minimum Order Value
For first-time Accounts the minimum order value is one case, consisting of 6 units.

2. MSRP and Pricing Protection
Products purchased for resale shall only be sold at the manufacturer's suggested retail price (MSRP). In the event the Account chooses to place the products or goods for sale at a discount, the Account shall not discount the products more than 15% below MSRP without the prior written consent of IVMA Inc. Accounts that abuse this policy may lose their status to be an active account.

3. Wholesale Pricing and ISOs
All prices are listed in US dollars. Accounts will be responsible for shipping costs but will receive a percentage discount from the MSRP per unit. MSRP and the discount afforded to Accounts are subject to change without notice. For the first 90 days, accounts will be eligible for any active Initial Stocking Order (ISO) pricing promotions and may also qualify for monies to be applied by Account for select marketing activities that are pre-approved in writing by IVMA Inc.

4. Payments and Terms
Payments may be made via credit card or company check, in advance of receiving the product. Following your first paid order, you may request approval for credit terms.

5. Damages and Defects
​​​Please inspect all shipments immediately upon arrival. Please contact us at info@rightratio.com within 5 days of receipt of damaged or defective shipments. Returned merchandise that is damaged or defective upon receipt will be replaced with new merchandise. Returned merchandise will not be accepted if it is held for more than 15 days after receipt.

6. Returns
Return requests must be made in writing directly to your sales rep within 7 days of delivery date, notating invoice number and reasons for return. No returns are acceptable without company prior approval and delivery instructions for transport. Shipping will be charged to Accounts.

7. Delivery Window and Shipping
Please allow 3-5 business days from the time of your order to be completed. Larger orders may require more time; please contact your sales rep to verify availability. Orders are fulfilled and shipped where permitted by law.  We do not ship international orders.